60 years and Still
---
This table top, mixed media short film covers six decades of race and injustice in America through ten incidents of Black lives taken by police. Some of these incidents sparked national media coverage and furious uprisings across the country, while others didn't get the attention they deserved.

This disregard for Black lives has been consistent since enslaved Africans first arrived in America in 1619. This film highlights just a brief moment in the long history of injustice, specifically police brutality, against African Americans. In 1963 Martin Luther King Jr. called for the end of racism and injustice against Black people in the US. Yet in 2020, history continues to repeat itself before our very eyes. It's time for change.
---
learn more
Learn additional details about the tragic incidents portrayed in the film, by reading, listening and watching the research materials below.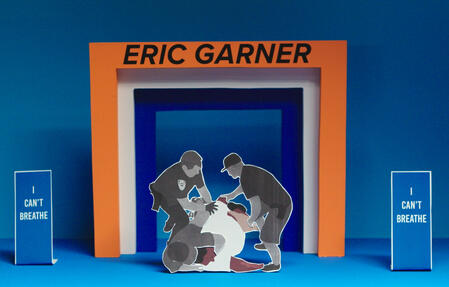 ---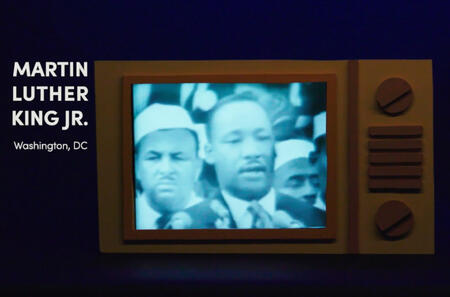 Education
A short list of podcasts, books, online essays about the history of racism and police brutality in the United States.
---
Additional Resources
Operated by 17-year old high school student Nico, the link below includes additional resources for donating and learning more about Black Lives Matter and other movements for change around the world.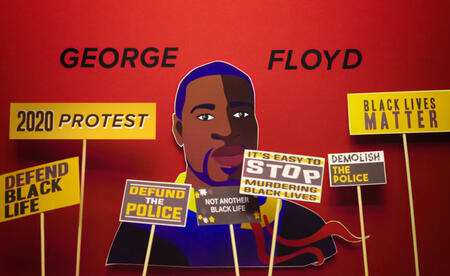 ---
Why we made the film
2020 has been a trying year. Following the shocking video of George Floyd's death, many of us channeled our feelings of anger, pain, sadness and grief by hitting the streets to protest and make our voices heard. Others donated to noteworthy causes, and many more spread the word that a change must be made via social media.

As filmmakers, we sought to use our talent and resources to contribute to the conversation and action to follow. One important area to focus on was the idea of facilitating children 18 and below to better understand what has been going on for decades and the crucial role they serve in contributing to change. We felt this message could best be conveyed by creating a timeline of events throughout history, in a manner that kids would be encouraged to view and take lessons from, in contrast to the trigger-warning content that the media often displays. We created reinterpretations of the events that occurred through illustrations and miniature sets and used the real sounds and audio from each incident to pay respect to the tragedies presented.

Above all else, we hope that children and adults alike can take to this brief history of injustice toward Black people in the US, and be inspired to contribute to the change we've been fighting for decades to obtain.

This film was made between the 3rd and 30th of June, 2020 during the George Floyd Protests, Curfews and Covid-19 lockdown in NYC.
---
WHAT does 'DEFUNDING THE POLICE' mean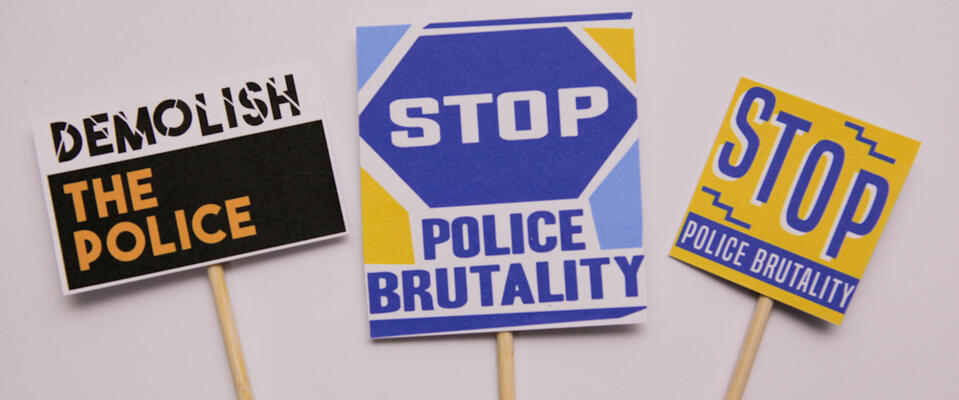 The term "Defund The Police" may seem radical upon first glance. In reality, it's a call to action that puts the community and the livelihood of people first. Defunding the police is the gradual process of strategically reallocating resources, funding, and responsibility away from police and towards community based models of safety, support, and prevention. Rather than the police responding to every 911 call made, a person who is equipped and trained to handle the situation would be sent. In other words, instead of responding with weapons and force, community members such as mental health service providers, social workers, council workers, victim/survivor advocates, substance abuse workers, and religious leaders, could better discern and deescalate the situation. Shifting money from police budgets to training specialized professionals, would likely result in less victims of racial profiling and police brutality, and a community that feels safer calling for help.
---
DOWNLOAD PROTEST SIGNS HERE
Designed by Irene Feleo for the film and a free asset for all to use.

---
LAST NOTE
Let us continue to have these conversations about racial equality and justice until we don't need to anymore. When that will be? Who knows. But until then, let's educate ourselves and educate others by reading, watching, listening, conversing and acting.

We hope that this film and the materials shared continue to encourage conversation. Beyond this, we firmly believe that there is not just one right way to speak on these complex, age-old issues. A message should be conveyed and shared in different forms to increase its reach and the potential for others to learn and take action. In the end, we seek to accomplish a substantial goal: equal rights for Black people, justice for Black lives lost, and an end to police brutality.
---
© Untitled. All rights reserved.